Discover more from Video Game Ramblings
Analysing the world of video games.
To Lose Yourself in a Different World – Sleeping Dogs
When a video game allows you to lose yourself in a different culture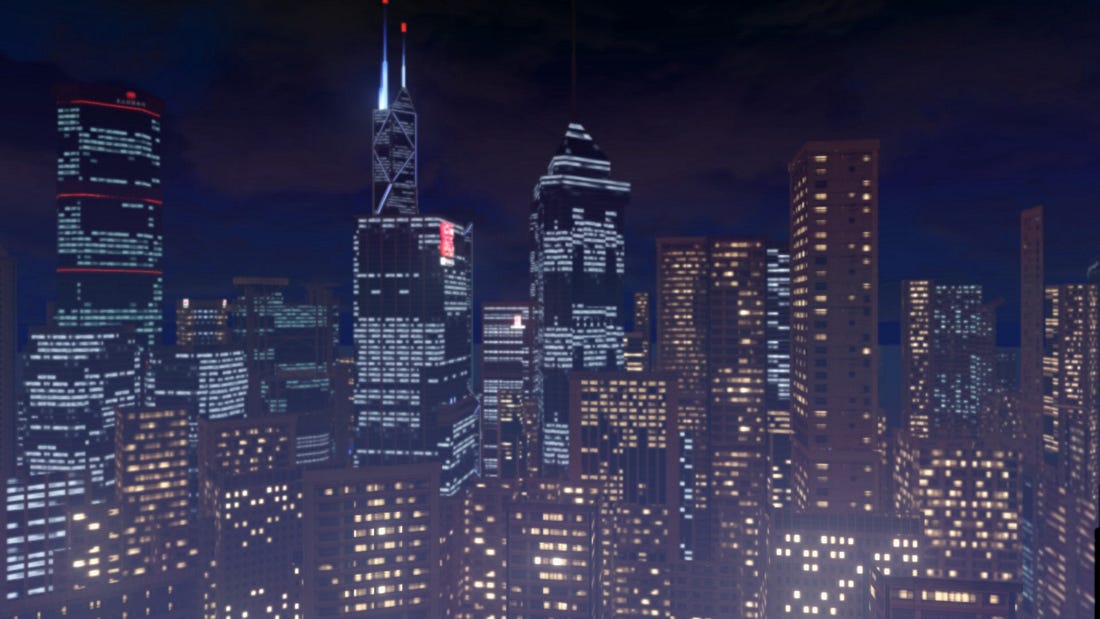 I like to mention the obvious because it is important to understand why video games have become the biggest entertainment industry; escapism is an essential part of immersion in video games. The ability to interact with the world through game mechanics make it possible not only to be transported into a new world but to be an actual part of it. It is difficult to put yourself in someone else's shoes in a film, where you are simply observing the actions of the protagonist. In games you assume the protagonist's role by controlling their actions even if their path is predetermined. That sense of agency is what sets games apart. That is why breaking legs as Batman in Arkham Knight is so… satisfying.
Sleeping Dogs comes around in 2012 and it looked like it would offer a fresh open world experience with a unique setting. Around the same time we started experiencing many critics and pundits being "exhausted" by the number of open world titles that were being released. Quite simply, open world video games are fantastic for the average player with the room for manoeuvre they offer to shape your own journey through non-mandatory side missions or quests with the ability to focus on building character traits that are most important to you. Oh, and open world games offer fantastic money spent/time played ratios, offering a strong value proposition with costs of £40+ for many games.
---
In Sleeping Dogs you play as Wei Shen, an undercover police officer who has returned to Hong Kong after spending his teenage and much of his adult life abroad. Unlike GTA, which is a parody of modern America, this is more grounded in reality. Wei Shen offers depth as a character with a unique history that offer him the drive to push forward in the dangerous responsibility he carries working for the Hong Kong Police Department. This nuance of his character are what made me adore the game, as I was able to connect with the character on a personal level.
The plot takes inspiration from the iconic Infernal Affairs (which The Departed is also based on) where Wei Shen's inner conflicts are explored, as his mission of penetrating the Triad gang moves ahead. In essence, the story consists of two tracks for gameplay purposes. The blue missions are where you work directly for the police, and the red working for the Triad. The police missions consist of multiple cases, do not contribute to the plot development but do explore characters. Equally importantly, they offer an opportunity to further explore Hong Kong's rich and beautifully rendered city. There are some exciting missions that span from homicides to kidnappings that draw on the large, detailed map of Hong Kong. The Triad missions are about furthering your rank within the gang, as well as reacting to significant events which happen as the story progresses. Wei Shen attempts to understand the structure of the organisation, and as the investigation progresses, he reports his findings to his HKPD colleagues in secret. As he garners respect from the gang, the split within his character becomes very clear. His youth is explored through a character he has been friends with since childhood, draws him to his old self, making him gravitate towards the criminal life.
At one point it becomes questionable which "side" he is on, even for the player himself. This is underlined by Will Yun Lee's outstanding performance, that subtly allowed a change in tone from a calm professional undercover officer to a rogue senior member gang member. Questions are raised: you wonder whether Wei Shen wants to transition to the world of crime with the pace he gains power within the organisation. Was his intention to use the power of the police to weaken one gang in favour of another? I will leave it to you to find out what happens.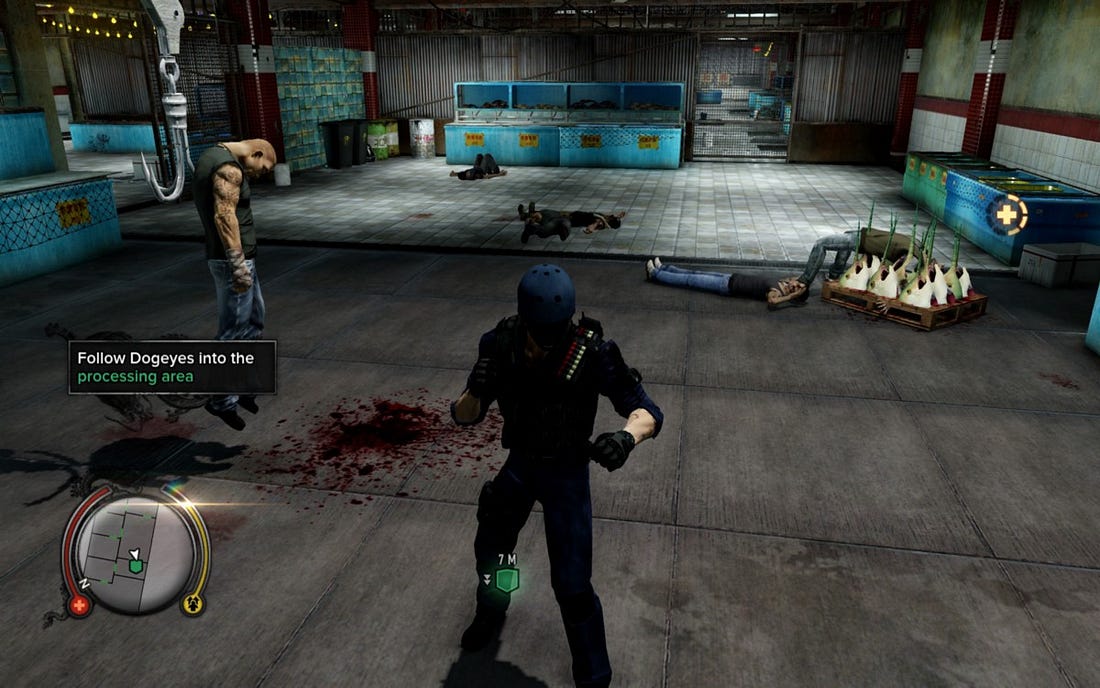 To go as far as saying the story is fantastic is an extreme, but it is a strong narrative that are reinforced through the mechanics within its open world. Elements of the plot are generic, yet it has never been explored in a video game — especially not in the setting of Hong Kong. What is important to note, is that the story is broken down into reasonable, realistic objectives, and is paced well. The journey is unique, and the world the story takes place in has a purpose; every area in the city is crafted with detail in and not empty space, with side missions and hacking objectives spread around in every corner of the city. This is important with many open world titles providing beautiful areas with no actual gameplay substance that make use of the unique locations.
Before Wei Shen's rise in rank at the Triad, we see  the game start off in North Point, with its older buildings and clearly less affluent environment. The streets are engulfed by the iconic Hong Kong billboards with the paint of the buildings showing erosion. The tight, busy roads filled with shops, pedestrians and cars. At night, the city is transformed completely as Hong Kong lights up, and if it rains it turns into one of the most beautiful video game locations I can think of. Over time, missions start to take place in Central and Kennedy Town, the newer-looking, flashier parts of the city. This shift takes place over hours and feels in life with the progression as a successful gang member. Driving from North Point to Central can be done quickly, but the change in the city is very subtle. Without the same level of experience as Rockstar, it is an impressive feat for an open world city to feel this organic.
In Central we notice the cars are nicer, and the apartments of other characters you meet for mission briefs are modern. Pedestrians are now seen wearing suits and the cars driven are more luxurious. The game nails the feeling that it should — Central Hong Kong is after all one of the world's financial capitals. The map is the very foundation of an open world game, and Sleeping Dogs hits the nail on the head. It is not the pillar of the game, merely a sandbox that exists to contain the experience. Yet it plays a vital role in adding character to the game and complementing the mechanics as well as the narratives. This is especially the case in an open world game, with the freedoms they allow.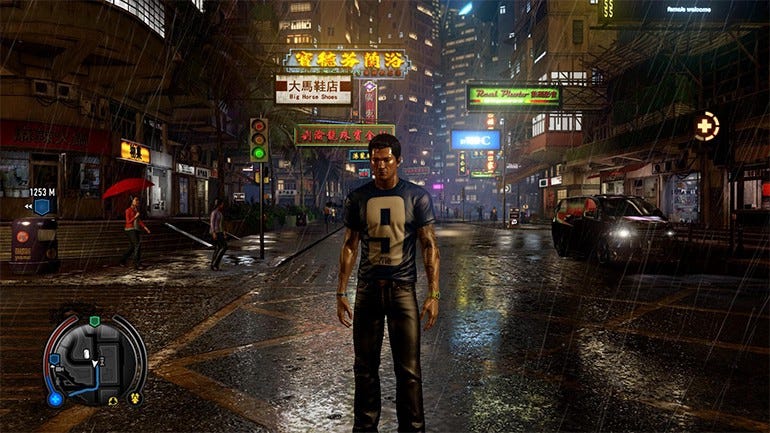 Virtual Hong Kong is beautiful. The PC version, with HD textures installed (original release version) or the the newer Enhanced Edition look stunning. It is exactly what I anticipated from Hong Kong in a video game. And I will admit that I bought this game to play in Hong Kong, to explore the city that I have always been so curious about. Central looks new and shiny, whilst the harbours look seventy years old. Even Victoria Peak is part of the map. The overall size is manageable and does not overwhelm — unlike GTA 5, it does not take seven minutes to drive from one point to another which keeps the experience cohesive.
A small feature I really like is the ability to buy cars and having them stored at a parking garages spread throughout the city, allowing you to pick one at any of the multiple parking garages that are spread around the city. A convenient feature that is worth the suspension of belief. A lot of effort is put into avoiding a lot of the typical open world grind by streamlining the gameplay. A strong user experience (UX) very importantly ensures the experience remains immersive. We do not want video games to be interrupt us just as much as we do not appreciate pop ups that interrupt your writing whilst typing into a text editor. To notice good UX is to not notice it.
---
The game's voice acting is unbelievable, just take a look at the cast. The game is in English, however, the characters mix it up with some Cantonese slang and profanities, making the whole experience feel a bit more authentic. I cannot judge if their Cantonese sounds "fake" but it works for me (sorry). Again, this is another attention to detail that makes this game so special.
Guns are a rare sight in much of the world, and Hong Kong, similar to the United Kingdom and Australia, has very tight gun control laws. Yet the developers United Front Games saw this as an opportunity, where the vast majority of combat is kung fu street fighting. The hand-to-hand combat mechanics are inspired by Rocksteady's Arkham games and whilst it does not flow as well, it is a strong system. Fitting with the world and its characters, the combat is aggressive and brutal. Opponents can be killed by smashing their heads into moving fans or throwing the body into an ice chipper... Such unique elements are important and just add to the character of Sleeping Dogs. The rarity of guns allow for some interesting encounters in Hong Kong's dark, tight alleys.
Every aspect of the game allows the player to lose themselves in a different world, in a city that has a fascinating, unique blend of culture like Hong Kong. That is what made me love Sleeping Dogs and why I believe it is one of the best games created over the last ten years. If it was not for its identity, it would have flown under my radar completely. I do not look back and think about many games after completion, yet Sleeping Dogs is always on my mind. It is one of the few titles to have absorbed my concentration whilst playing completely. I keep revisiting the game and it saddened my that there will not be a sequel. The story compelled me and I was able to get lost in the world, twice, even during my replay.
This piece is important to me because it highlights the generic nature of many popular releases. They cater to the lowest common denominator and as such lose all identity. I wish more games offered this type of escapism and unique experience in a real city with a fresh take. United Front Games invested significant resources into this game, which becomes clear as one plays it. I hope that we will see games in another Southeast Asian megacity in particular, perhaps Jakarta, Manila or Bangkok in future, with a fully fleshed out city. Diversity is lacking in games and Sleeping Dogs did something to change that. Too many games are based in familiar Western locales and I appreciate the risk that was taken to bring us a great experience with a unique flavour.
---
Thanks to all the new subscribers, I truly appreciate it.
Let me know what you think by replying to this email; feedback and suggestions are always welcome. Tell a friend about the newsletter maybe?